Welcome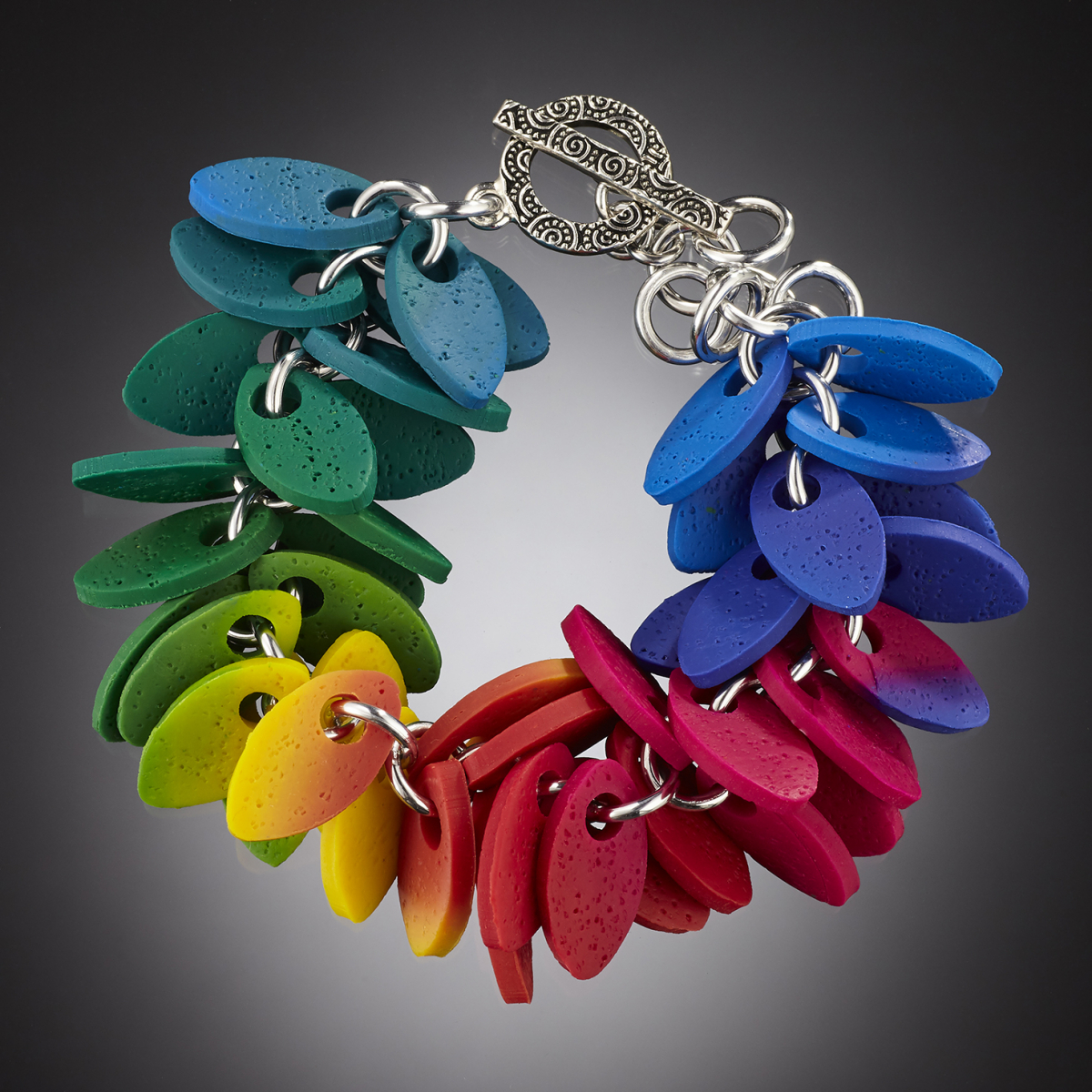 Chromatic: 1. Of, relating to, or produced by color.
2. Music: Relating to or using notes not belonging to the diatonic scale in which a passage is written. a. Of, relating to or based on the chromatic scale (using all the semitones in the octave.)
Maille: (chainmail, mail) A type of armor consisting of small metal rings linked together in a pattern to form a mesh.
---
Chromatic Maille is chainmaille jewelry inspired by the two meanings of "chromatic" - both colorful and musical. Color choices can be customized to harmonize with almost any look. It is truly "Jewelry of Note."
Each piece is crafted one ring at a time, using anodized aluminum, glass seed beads and Swarovski crystals. Some items will be available for shipping as soon as your order is received; others will be crafted after you place your order. If you are interested in an item that is listed as "Sold Out," please use the Contact link to send me a message. See the Ordering Your Jewelry page for more details.
The online store can be browsed by item type or category. Item types include bracelet, necklace, pendant and earrings. Categories group items together by a shared characteristic. They include:
ARIA - All items feature Swarovski crystals
BAROQUE - All items feature small glass seed beads or Swarovski crystal pearls
CHROMATIC - All items feature the rainbow color palette
*NEW* CODA - All items on sale!
CLASSICAL - All items are made in bright aluminum, goldtone or a two tone mix
JAZZ - Items that feature one of a kind, hand made
polymer clay components
I am always adding items to my inventory, so feel free to
contact me about designs that you may have seen at a
show that are not yet in my store. Thank you for visiting
my website and I hope you enjoy browsing the
collections!
All photos on this page by Cindy Trim Photography